SHINE – Collaboration Partners
One other thing, I am currently responsible for the science and technology innovation activities of the Australian China University Alliance including Tsinghua University Beijing University. In September and October today, we plan to hold an innovation conference in Sydney Townhall, one of the landmark buildings in Australia. Innovative investment institutions include China's top deep venture capital investment, Zhongguancun and Tsinghua Yangtze River Delta, as well as local innovation and investment companies in Silicon Valley, Israel, and Australia. The invited innovation team not only includes innovation teams from global Chinese universities and overseas scholars, including Australia, but also invites foreign innovation teams from around the world. The conference chose to cooperate with the Sydney City Hall to help build Sydney and even Australia into the "Silicon Valley of South".
About this southern hemisphere Silicon Valley meeting, it is troublesome for you to recommend. Our approach uses a combination of online and offline. In the first step, the global innovation team registered online and sent a 5-minute video. The second step is a referee team composed of experts and scholars including Nobel Prize winners and academicians, venture capital institutions, venture capital lawyers, and enterprise technology managers. Select innovative teams to participate in the finals. In the third step, Sydney Townhall mentioned in the finals. The winners participated in innovative exchange activities in Beijing, Shenzhen, the Yangtze River Delta, Silicon Valley and Israel.
First I introduce myself to you. I am a Telstra employee for nearly 20 years. In my spare time, I am the chairperson of my former China University alumni association. On 1/September/2015 from 1:30pm – 5:30pm, a Global Alumni Innovation Competition will be held in Telstra Muru-D Head Office, on level 9, 175 Liverpool St, Sydney.
On behalf of the host, I would like to invite you to do a quick speech before the competition. Not sure you have some time on that day from you hectic schedule?
In about March 2018, there is a plan to have another innovation conference in Sydney, to be co-hosted by Sydney City Council and the League of Chinese Universities Alumni Association in Australia (LCUAAA), of which my former university alumni association is a member. I am one of key drivers. This is probably partially because of the techie culture in Telstra, which you have been fostered for years.
The League of Chinese Universities Alumni Association in Australia (LCUAAA) is directly under Education Office of People's Republic of China Consulate-General in Sydney. The league comprises of about 40 alumni associations of Chinese Universities in Australia. About 10,000 members of these associations represent the researchers, engineers, professors, overseas students, business people, government officials, and the like, in Australia and New Zealand. Many of them work across the borders of countries, particularly are employed in the China's governments, universities, businesses, investment ventures, and enterprises.
According to statistics, there are now 319,000 Australian residents who were born in mainland China, half of whom have tertiary educations. This can be translated to that half Mainland Chinese Australian or 150,000 people are the broader community of the League. Additionally, Chinese students is the largest body of overseas students in Australia, about 28% (about 140,000 students) of total some 500,000 international students. Combined together, of the 300,000 Chinse community in Australia, there are a very long list of innovation teams constantly bringing the smart ideas into various projects.
The LCUAAA's initiatives as above echo well with Australian governments' calls for Australia, NSW and Sydney to the global innovation centre, or Silicon Valley in the South Pacific. The direct benefits are to create more jobs in Australia, particularly in NSW and Sydney, as nearly half of Australian Innovation activities located in NSW.
LCUAAA will certainly bring their innovation teams and projects to conference.

Local innovation teams will bring their projects to the conference,

The local experts will join the judge panel of the conference, and possibly the network of venture law firms. In the meantime, extensive networks of venture capitalists from China both private and governments would attend the conferences.
It is naturally complementary between (1) China's venture capitals, the desire for innovation technologies driven by the "Made in China 2025" economic transformation strategy, and (2) Australia's world class science and technologies, Australia's innovative cultures, and the world class natural and societal environments.
The China-Australia Millennium Project (CAMP) is a unique project that brings together outstanding young people with a vibrant spirit in a bilateral innovation incubator to provide tools to meet global challenges.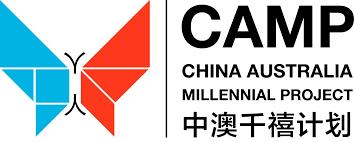 CAMP aims to create long-lasting cross-cultural relationships and activate solutions that transcend the borders and focus on the future, empower talents in the new century, and become the creators of a diverse global network. CAMP is driven by leadership, networking, and innovation.
Through a converging melting pot to create a personalized, positive, but ultimately unknown outcome, to unleash the power of diversity and experimentation.
The CAMP Summit is a 100-day project that gathers millennials passionate about social innovation and further strengthens Sino-Australian relations.
Each year, CAMP will host a series of start-up competitions in Sydney city, including the summit in Sydney Town hall. Supplemented by the expertise, networks of start-up teams and investors in Sydney Metro, our Silicon Valley of South Innovation Conference would become City of Sydney's twin peak events (Silicon of South and CAMP summit), in the start-up space. They will help to make the day when City of Sydney the real "Silicon Valley of South" comes true in the not distant future.
Here are some of my personal information. I have been working in Telstra for about 20 years, a veteran of Telstra so to speak. I have the academic study in UNSW and MBA study in Otago University, after one and half decades work in CETC (China Electronics Technology Group ) and my study in Xidian University both in China. In my spare time, currently I am the Chairperson of China Xidian University Alumni Association of Australia and New Zealand.
My family roots are deeply in Australia. An article about my volunteer activities in the ANZAC Centenary Experience in Sydney.

It is my sincere wish that both Australia and China be prosperous.

The trust between personal levels are more effective and hence important for starting to build a business relationship in China. This comes from the thousands of years' history and from cultural tradition of China.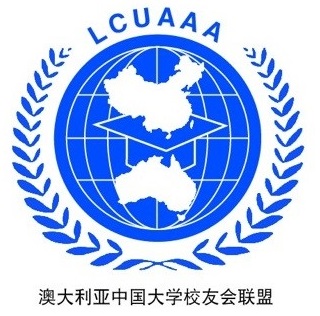 To bridge the gap, James Maxwell Technology Innovation League has been registered with NSW Fair Trading Office. This league will comprises of the above-mentioned individuals and organizations in Australia and China. The Facebook, LinkedIn and Tweeter websites have also been built for the related individuals and organizations to share their views and ideas, connect and collaborate their activities, etc. Besides, a dedicated Chinese version of WhatsApp, i.e., WeChat group has also been established. Currently China Consulate-General at Sydney officials and the representatives of some China enterprises and venture capitals are in the online chatting group. To join any of these please click the respective links or scan the barcode as below.
(Some backgrounds about James Maxwell. Albert Einstein said, 'I stand not on the shoulders of Newton, but on the shoulders of James Clerk Maxwell'. James was born about 150 years. He is a Scottish physicist, today is ranked the 3rd greatest scientist, came only after Einstein and Newton. Maxwell is said to have provided the foundations for our modern human society with this theory.)